Start For Free
Test Drive the Leading Data-Centric Governance Platform
See how BigID can help organizations like yours create a streamlined and scalable data governance program with AI automation.
Talk to one of our data specialists 👇 and check out what we put together for you below.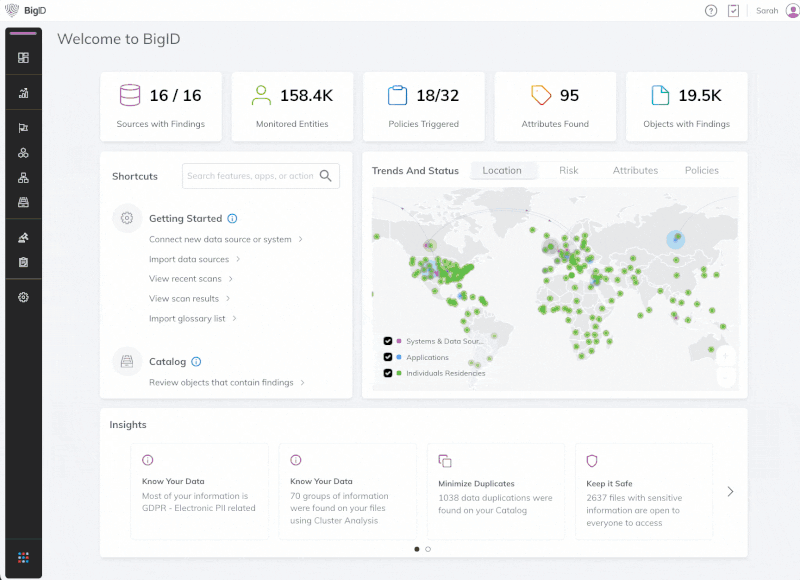 Data Quality
Proactive data quality management across all data sources.
Monitor the consistency, accuracy, completeness, and validity of your data in one place.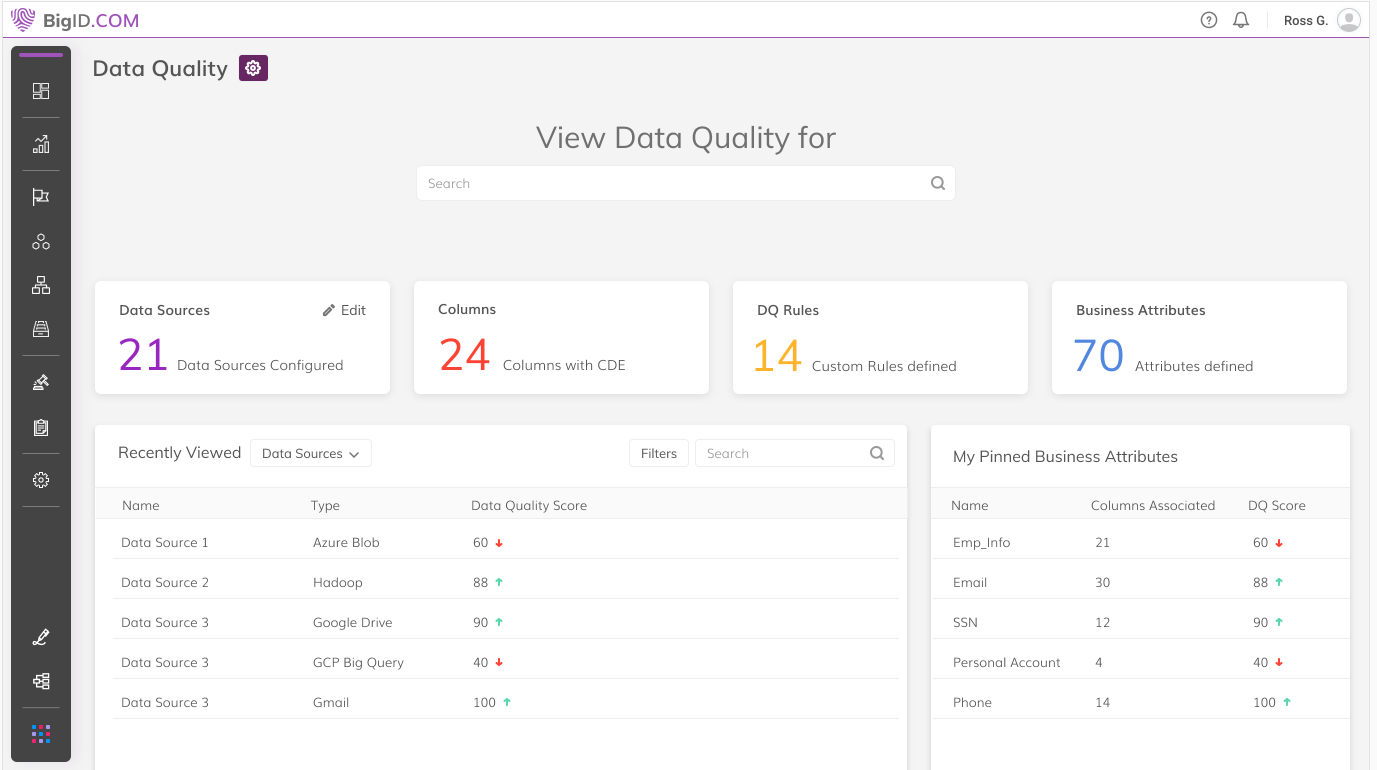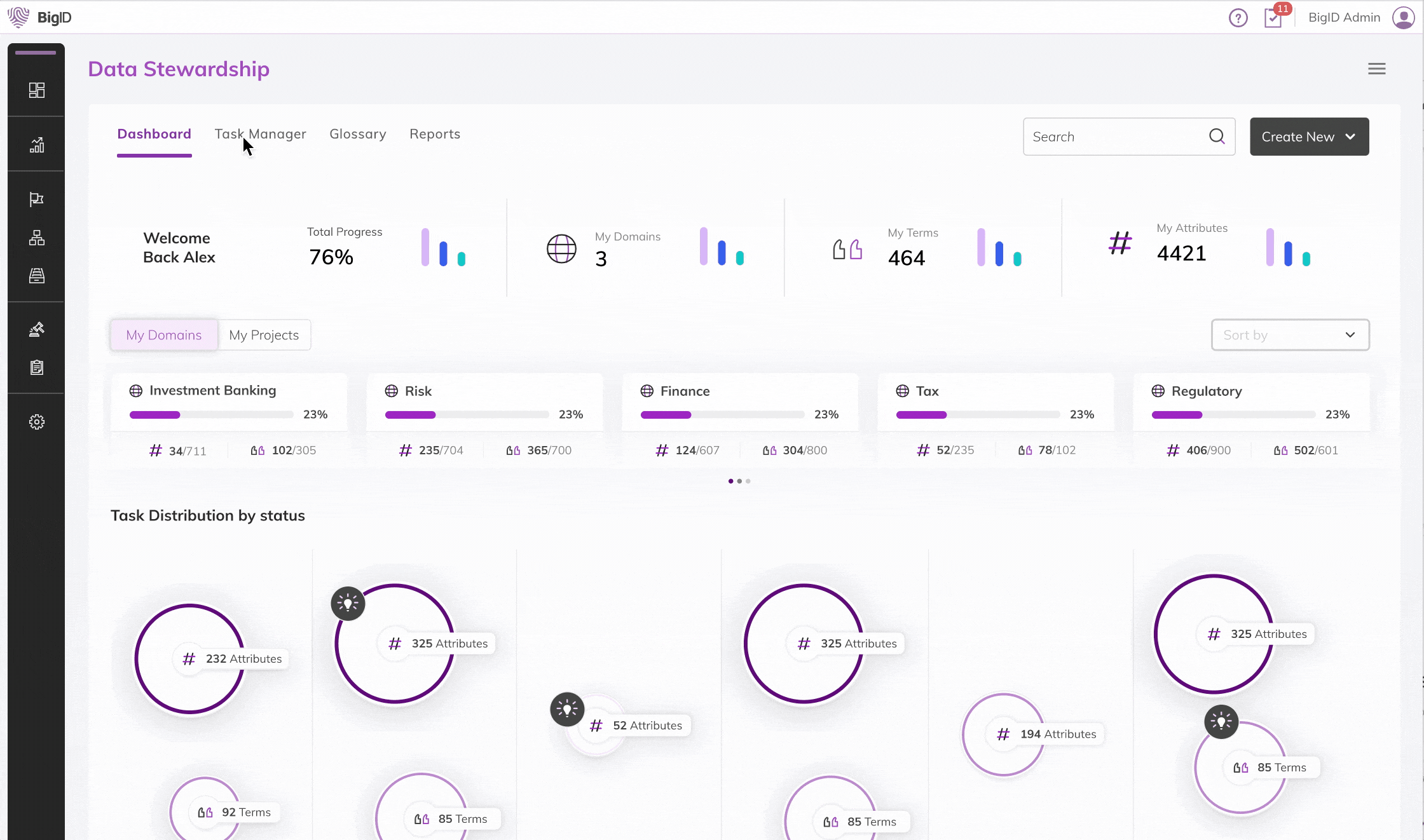 Data Stewardship
Expedite data stewardship with efficiency and insight.
Scale data stewardship with automated discovery and recommendations for validation instead of manual curation.
Data Retention
Reduce data risk with policy-driven retention management for all data, everywhere.
Set retention policies and identify what data to delete, when to delete it, and what data to retain. Automate policy management to identify data, apply policies, take action, and audit for compliance.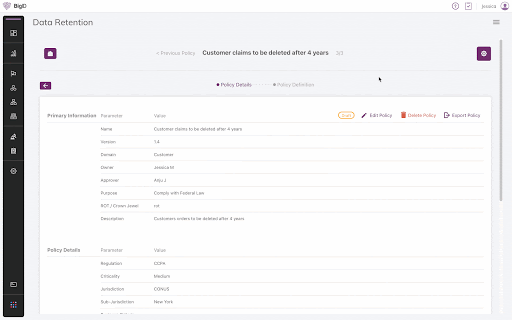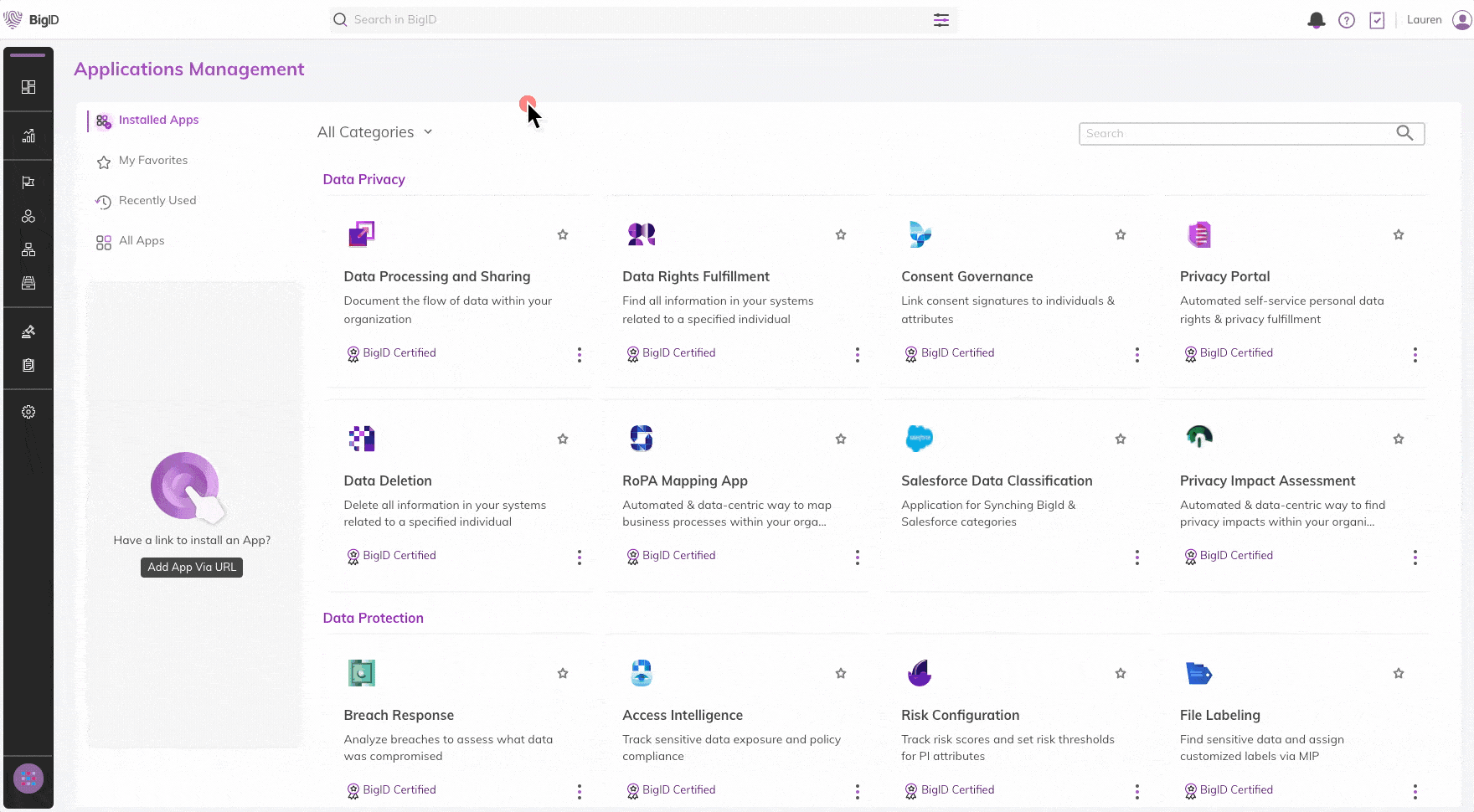 Metadata Exchange & Enrichment
Enrich traditional catalogs and any data solution with advanced data intelligence.
Enhance data management solutions with technical, business, and operational metadata for full visibility.
BigID's scalable, ML-powered discovery and classification add value to any metadata management solution by adding deeper discovery and automating tasks that were once performed by manual operations.
Talk to a BigID Governance specialist today