Start For Free
Test Drive the Leading Data-Centric Privacy Platform
See how BigID can help organizations like yours accelerate and automate privacy management and compliance.
Talk to one of our data specialists 👇 and check out what we put together for you below.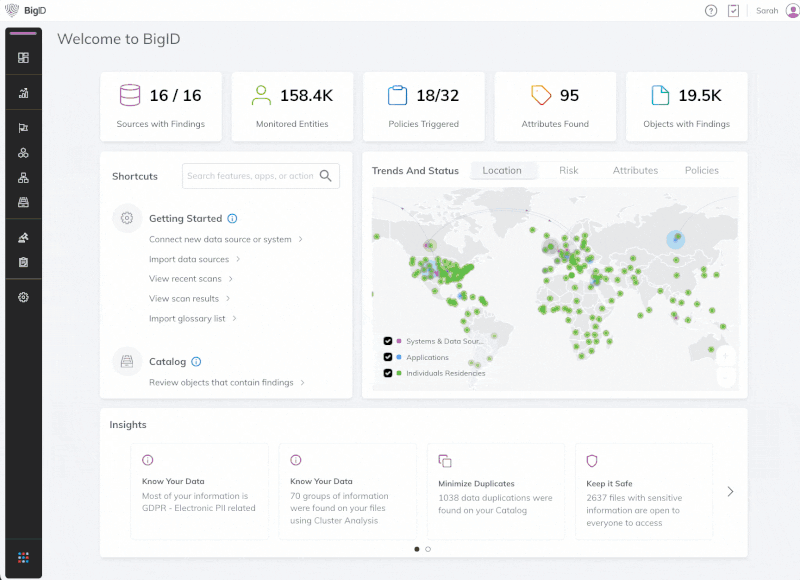 Privacy Portal
Proactively manage privacy requests, preferences, and cookie consent.
Implement a branded self-service privacy portal – with customizable features to manage data rights requests and privacy preferences including request type, deletion workflows, regulation timelines, and remediation, all in one place.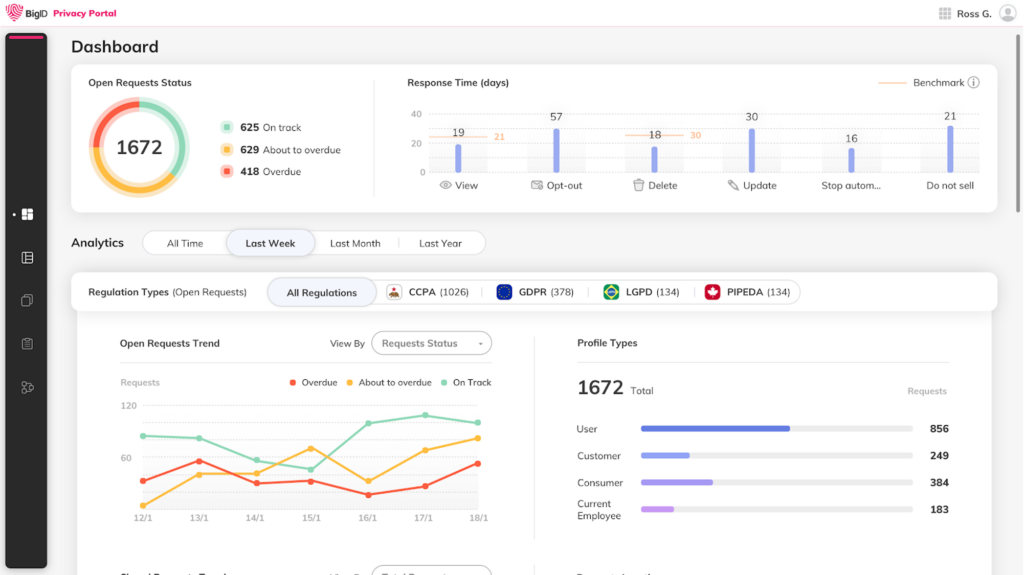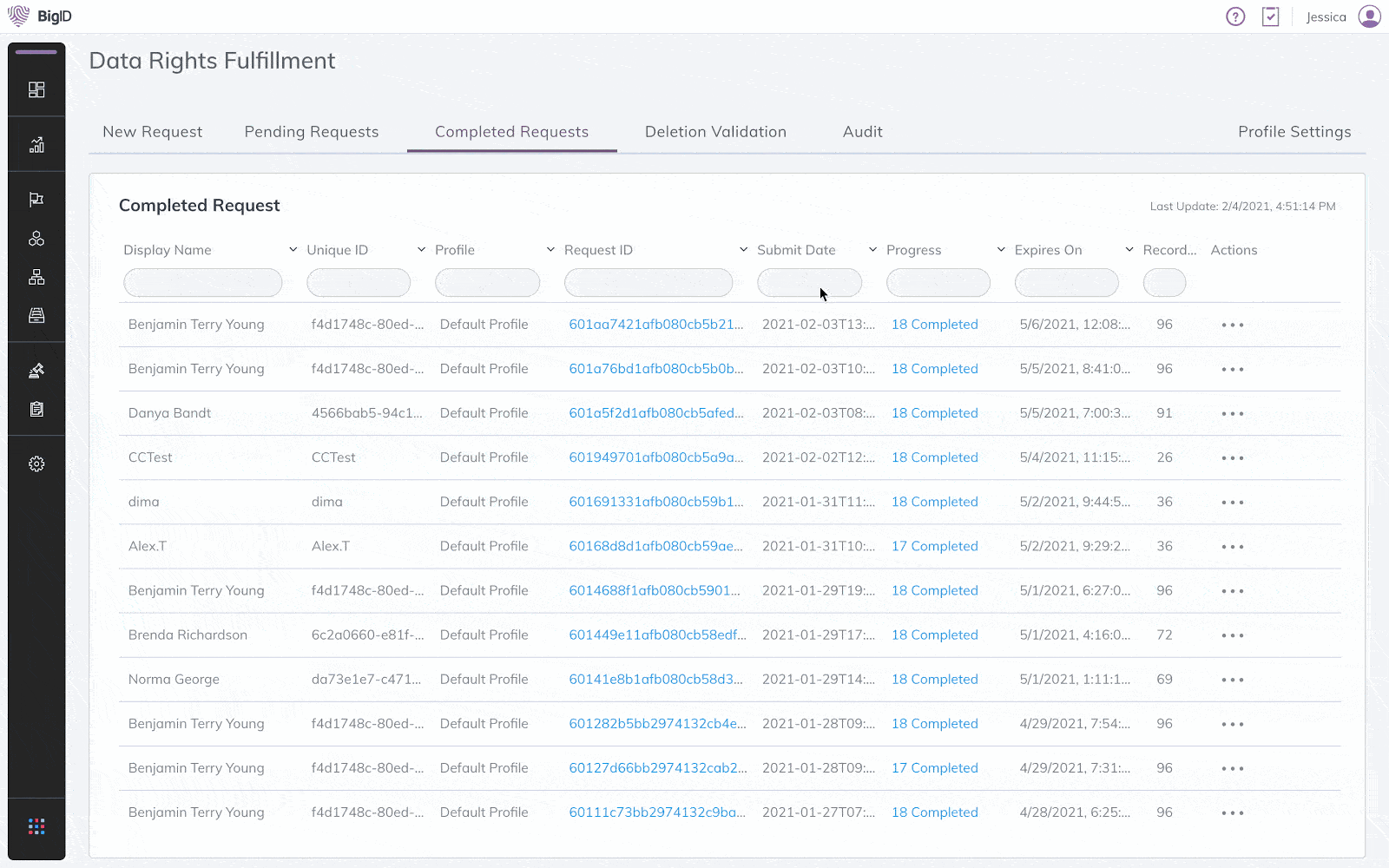 Data Rights Automation
Automate data rights fulfillment from access to deletion.
Dynamically manage Data Subject Access Request (DSAR) at scale by discovering, classifying, and connecting data to specific user profiles to automate data subject access requests, validate data deletion, and generate DSAR pdf reports.
Consent Governance
Consolidate your view of consent across all systems.
Create a centralized location for cookie consent, data preferences, opt-in and opt-out choices that align with compliance policies to protect consumers' data rights.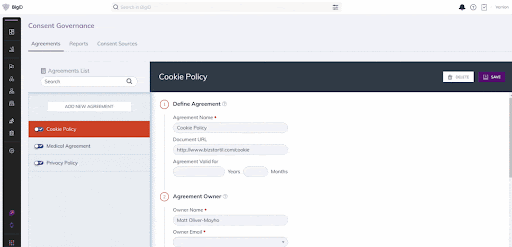 RoPA
Build a Record of Processing Activities for Data Mapping.
Identify and document data inventory to visually map data across the organization to assess how data is processed, transferred, and shared to reduce privacy risk.
Privacy Impact Assessment
Quickly assess risk with Privacy Impact Assessments.
Estimate the risk within the data inventory using PIA industry-standard templates that comply with privacy regulations.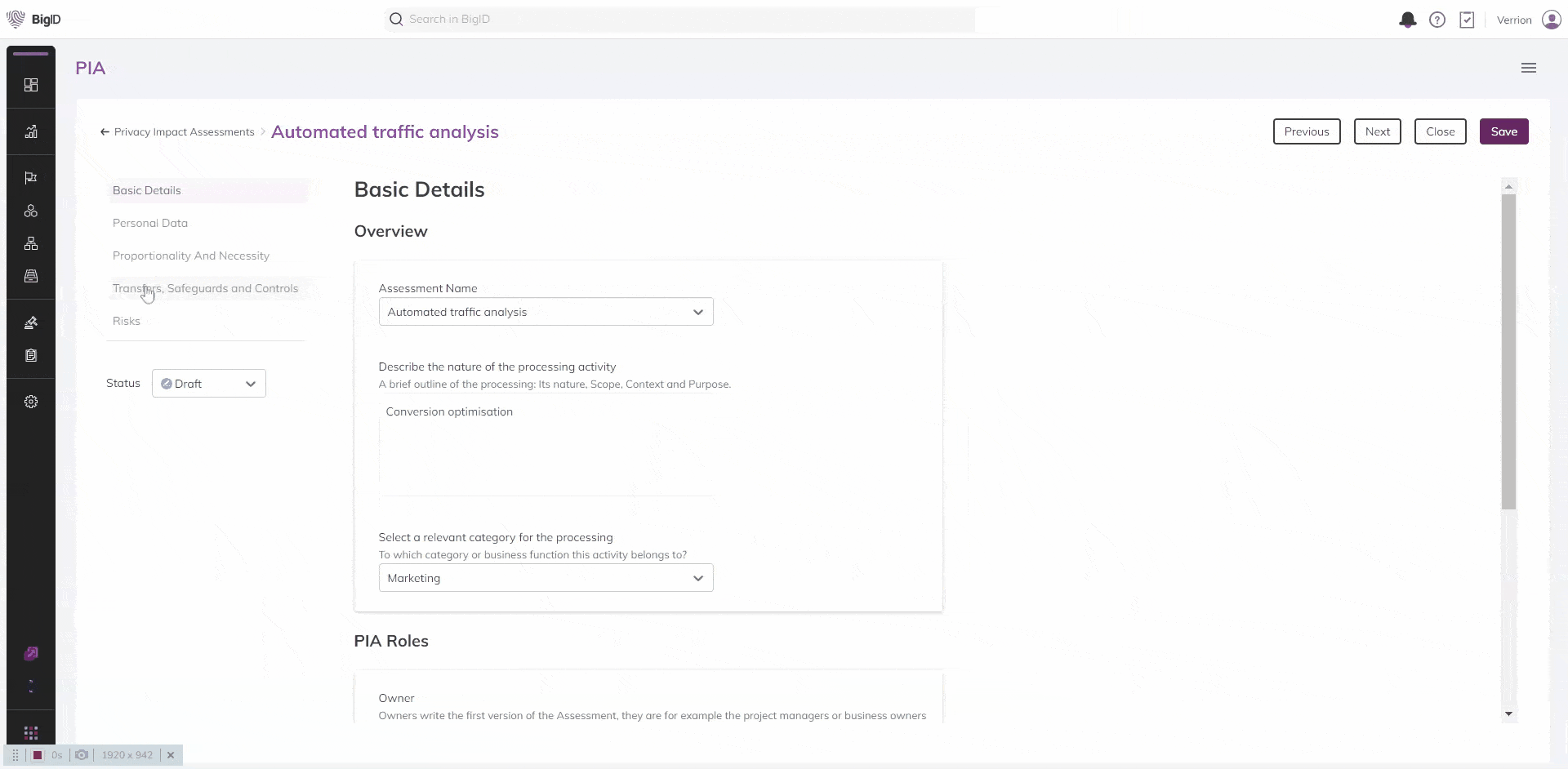 Talk to a BigID Privacy specialist today