Start For Free
BigID for DSPM
See how BigID can help organizations like yours accelerate data security posture management across the multicloud.
Talk to one of our data specialists 👇 and check out what we put together for you below.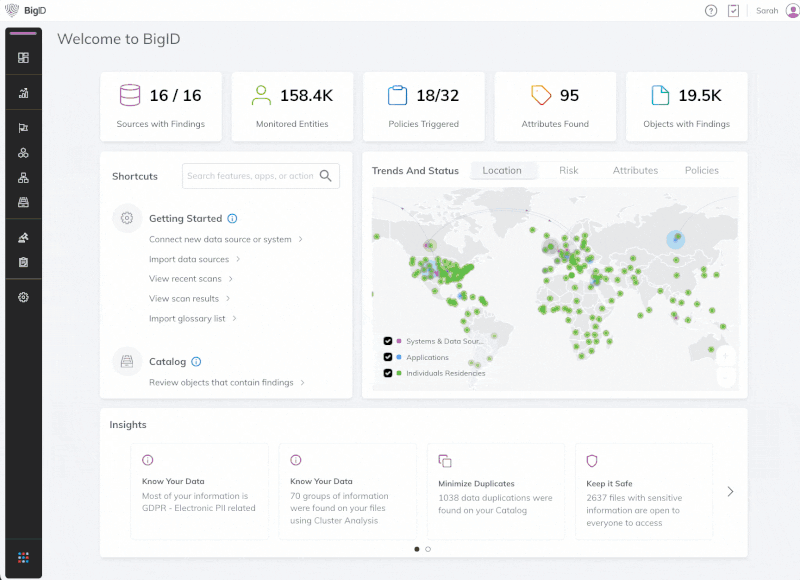 Identify sensitive data
Automatically find and classify sensitive, regulated, critical, and dark data. Uncover shadow data and automate a dynamic data inventory for all of your data, everywhere.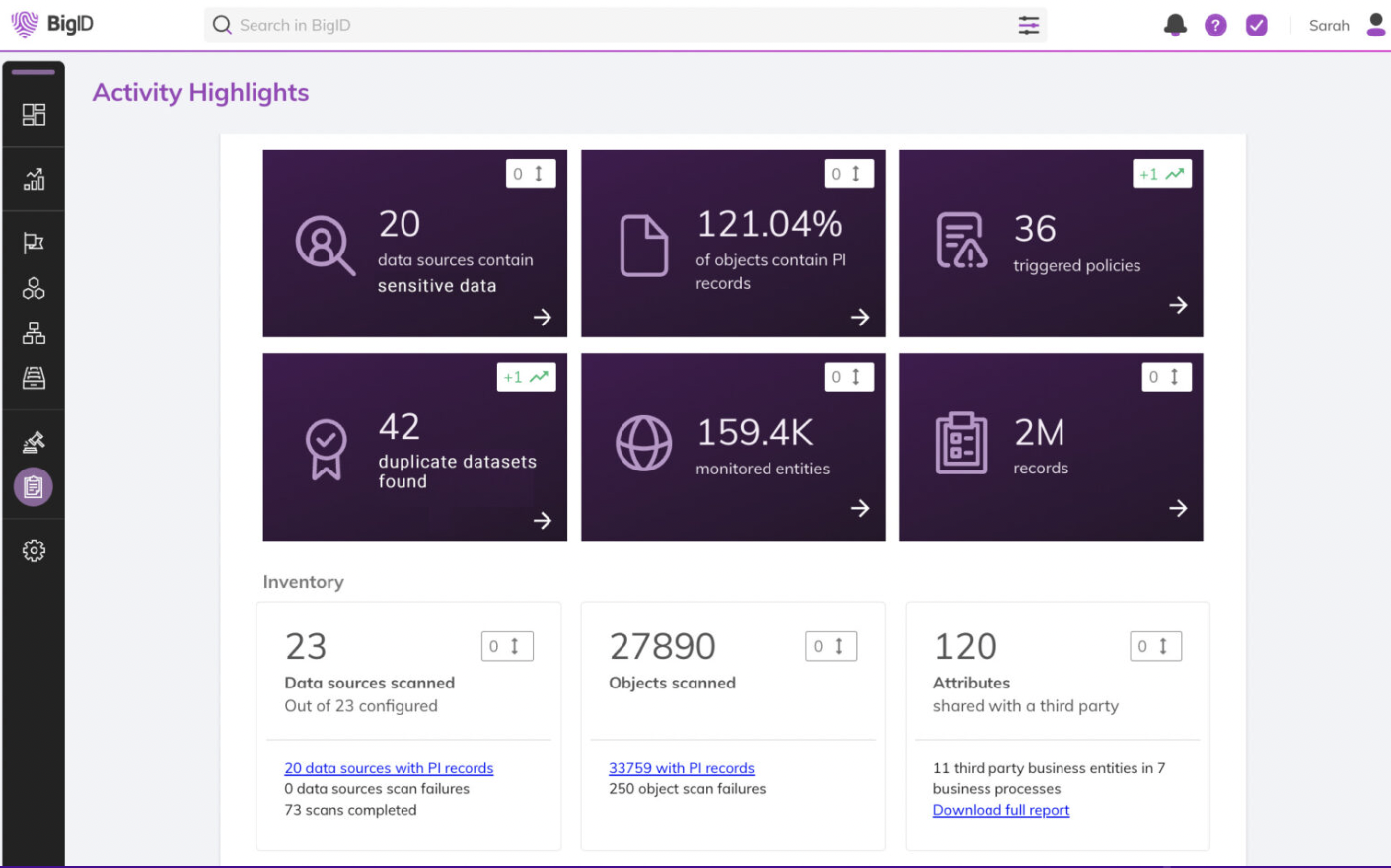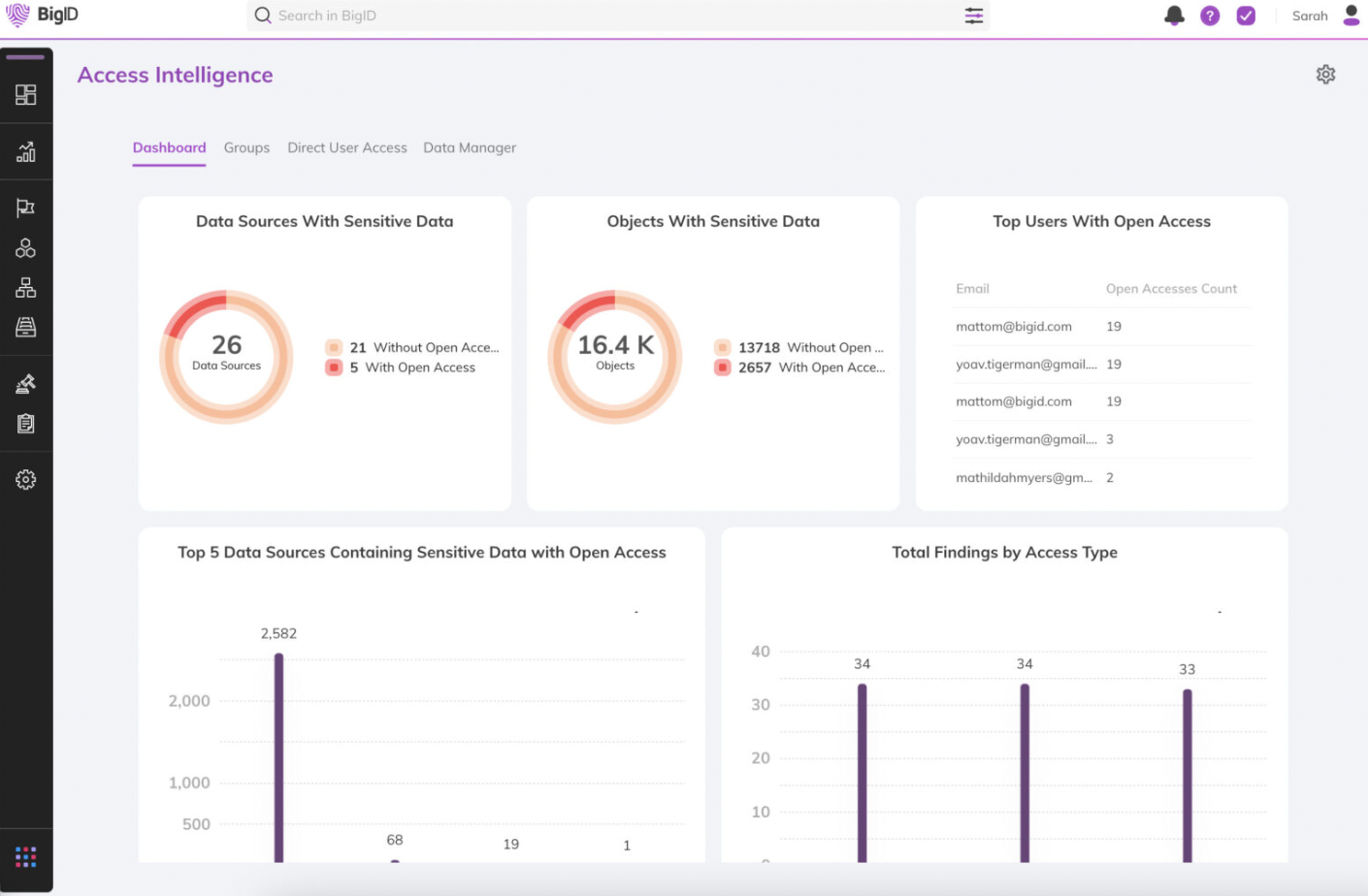 Highlight and remediate access
See who has access to sensitive data, and automatically generate a user map of data access. Reduce permissions to least privilege and eliminate overprivileged access issues.
Map data flows
Identify and track sensitive data across the ecosystem, and map by residency, flow, and movement. Manage cross border transfers, find secrets in dev dev data, monitor data processing & sharing.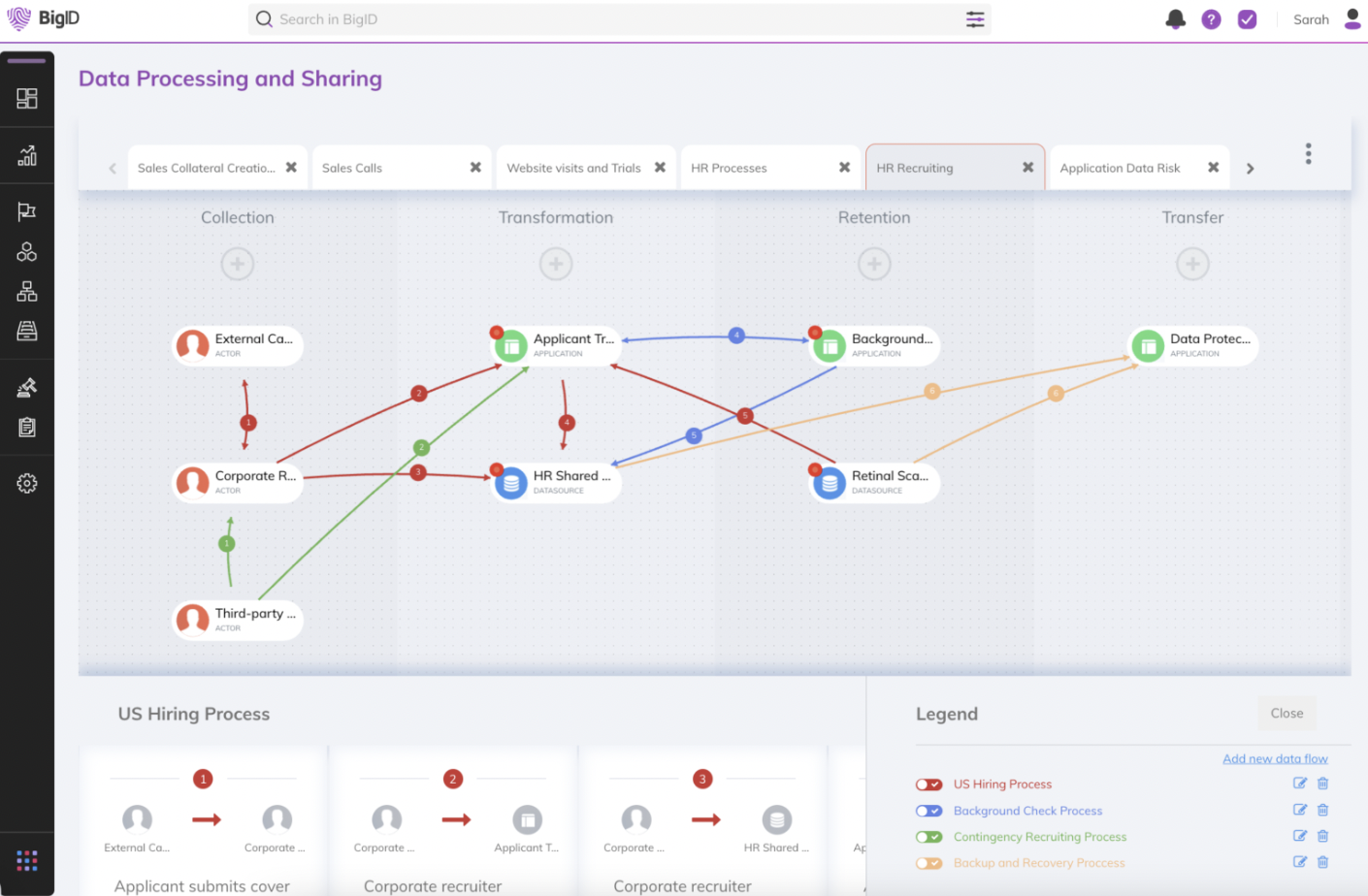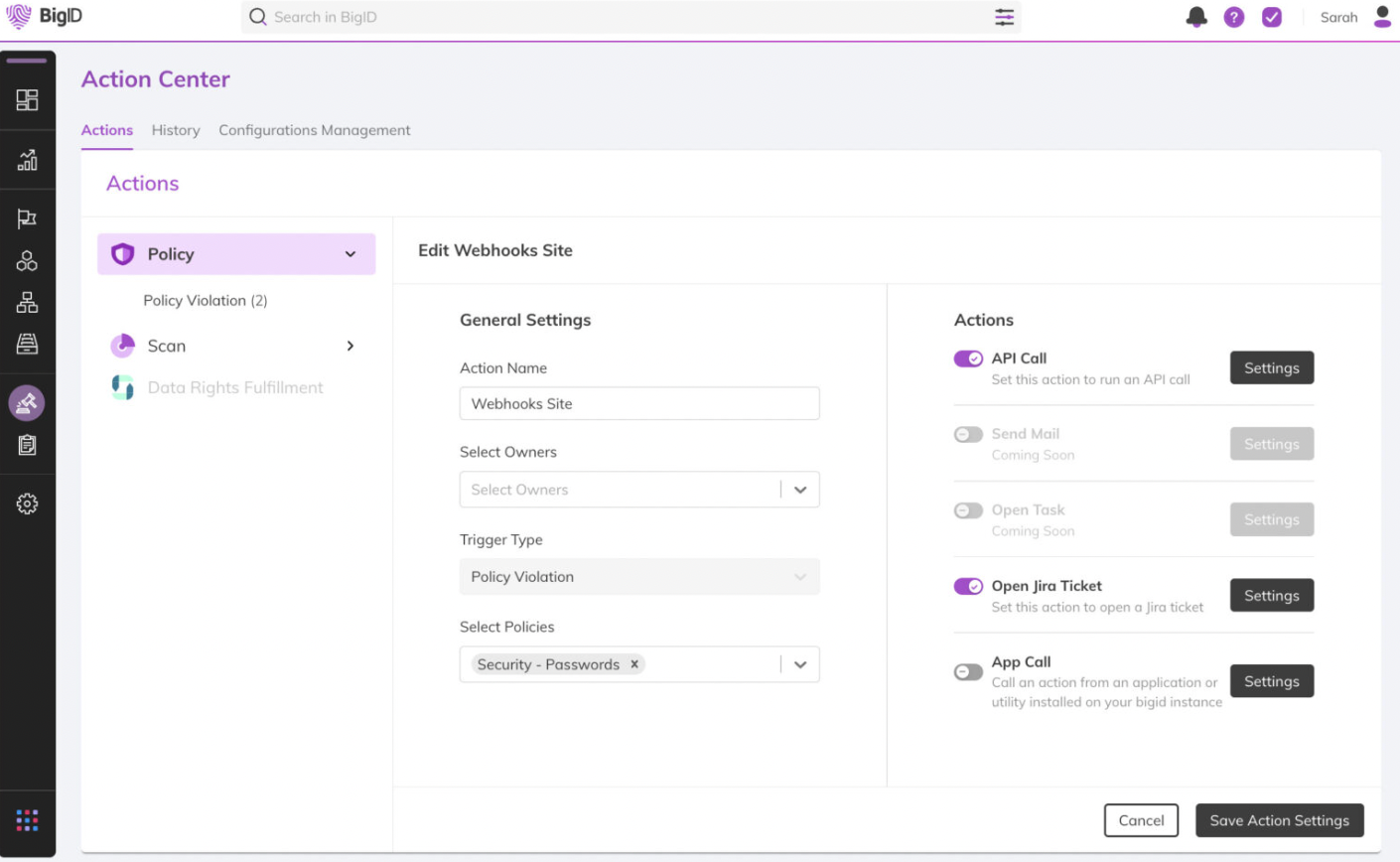 Manage vulnerabilities
Protect against exposure and alert on high risk vulnerabilities – easily report on potential data risk, policy violations, and data security vulnerabilities.
Remediate risk
Automate and orchestrate remediation for high risk data – trigger alerts based on activity, remediate data security issues, and enforce controls over your sensitive data.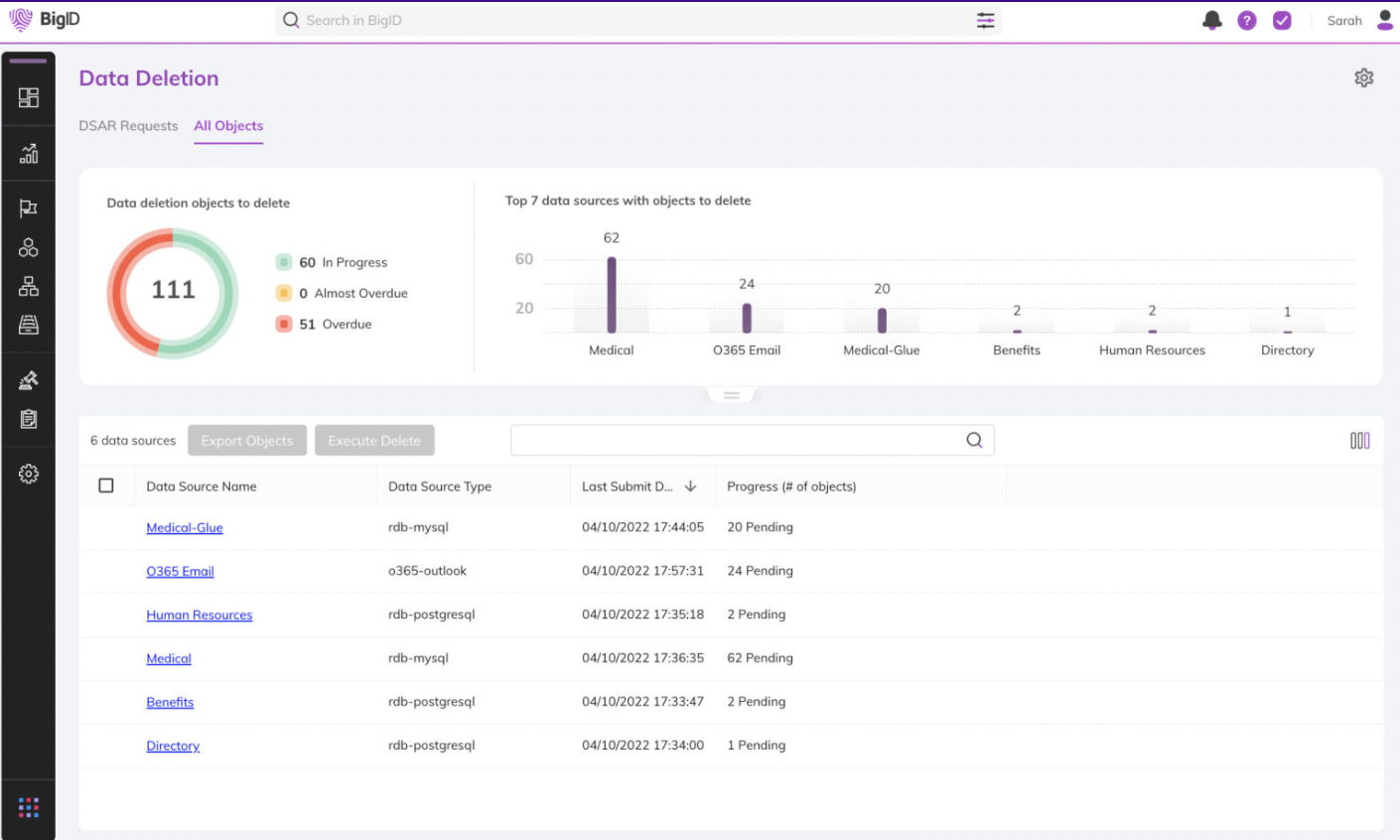 Talk to a BigID DSPM specialist today