Start For Free
Discover & protect cloud data in minutes
Get a free trial of smallID and find, classify, and protect your sensitive, critical, & regulated data, wherever it lives. Take a test drive today👇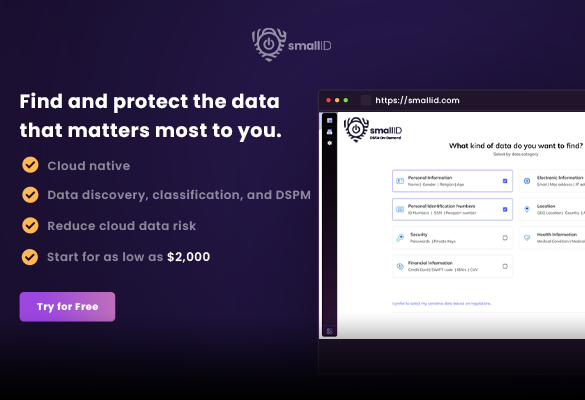 KNOW YOUR DATA
Gain visibility across all of your data in one place
You can't protect what you don't know. Find and classify all of your data, wherever it lives - with native coverage across cloud and SaaS, including AWS, GCP, Azure, Snowflake, Slack, Salesforce, and more.
Scan 95% faster with advanced machine learning so you can uncover all of your data whether it's structured data or unstructured files.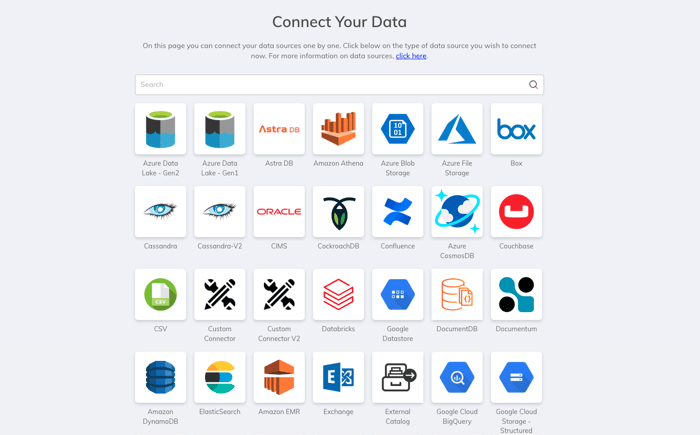 TAKE ACTION
Reduce the risk of breaches and improve your security posture
Take action to protect your data with automated policies and remediation workflows. Get alerted on high-risk vulnerabilities and respond in real-time through support tickets and access controls.
Let our automation monitor your data inventory 24/7, so you always have an accurate picture of your security posture through risk scoring and report findings.
REGULATORY COMPLIANCE
Simplify compliance to avoid fees and build trust
Manage your regulated data with hundreds of out-of-the-box classifiers by vertical and country, so you can stay compliant with industry and global regulations.
Use pre-built automated policies or customize your own to enforce compliance across the data that matters most.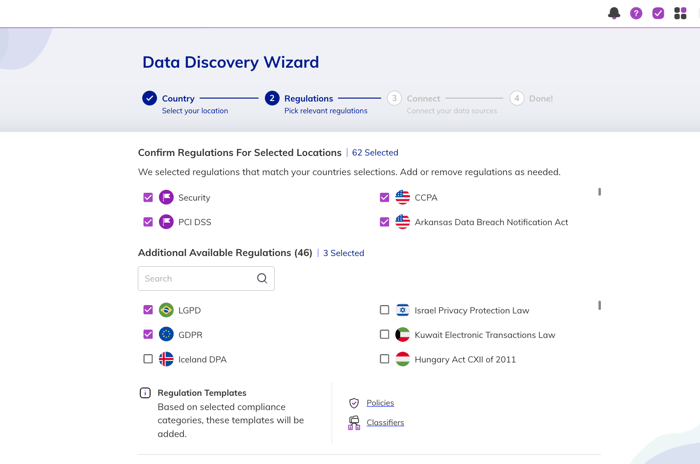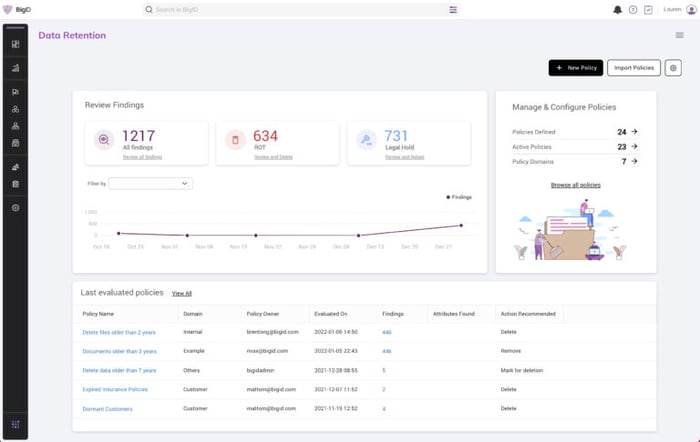 MAXIMUM FLEXIBILITY
Scale with your data protection needs
Pay for only what you scan with our three-tier pricing model, designed to give you the most flexibility whether you need to scan 2TB or 50TB. Sign up for a 14-day free trial and choose from a monthly or yearly subscription.

Easily upgrade to BigID when you want a comprehensive package for security, privacy, and governance across cloud and on-prem data centers.
POWERFUL FEATURES
Here's all the good stuff
Hyperscan ML technology
Reduce overall scan time by 95% with patented NLP technology. Accelerate time-to-value with high speed and accuracy
70+ integrations
Connect to the data that matters most across cloud service providers, SaaS apps, messaging platforms, doc stores, and dev tools
Cloud-native
Made specifically for the cloud for maximum agility and scale when it comes to cloud data security
100+ out-of-the-box policies
Find and protect your sensitive and regulated data easily with industry and geographic-specific policies from GDPR to HIPAA
TESTIMONIALS
What customers and experts are saying
"SmallID makes it easy to manage risk, understand our data assets, and protect our data - it does everything I need to support our security strategy as we grow."
"Enterprises often struggle with where to begin their data security and privacy journey. While BigID offers a comprehensive platform to address a range of these burdens, it also offers SmallID as a starting point for enterprises to simply begin securing what data they have."
"SmallID embodies three major features we judges look for to become winners: understanding tomorrow's threats today, providing a cost-effective solution, and innovating in unexpected ways that can help mitigate cyber risk and get one step ahead of the next breach."
One tool to protect all your cloud data